A Message from the Director
This is an extraordinary time for orthopaedic research and patient care, as the Department of Defense has forever changed the course of rehabilitative treatment for wounded warriors.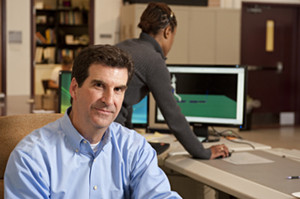 The BADER Consortium is proud to be part of the effort to help service members and veterans with traumatic orthopaedic injury reach their highest level of function.
We do this by creating a framework that supports a research-focused culture at the military treatment facilities and clinical centers we work with.
We offer:
Research Capacity Building – In other words, we help individuals and institutions undertake, share and sustain high-quality research through our Clinical Research Core; research expertise and mentorship; and research training.
Research Support Infrastructures – With the omnibus CRADA, the CTDB and partnerships with industry, academia and military treatment centers, we offer the assistance and opportunities that helps this important orthopaedic rehabilitation research to happen.
Initiative Launching Studies – We conduct a variety of innovative, high impact and clinically relevant BADER-funded research studies that lead to sustainable, externally funded research programs.
We are honored to be partnering with the military medical treatment community in order to help our wounded warriors return to obtain their personal goals and live rich and empowered lives.
Join us in supporting the common goal of obtaining optimal functional recovery for each and every wounded warrior.
Steven J. Stanhope
Director, BADER Consortium