"BADER is central to the ARCs' research capabilities and current efforts."
– Defense Health Board, "Sustainment and Advancement of Amputee Care", Presented February 11, 2015
Even as our wars overseas wind down, U.S. soldiers and veterans wounded in combat continue to seek a high quality of life. The overarching goal of the BADER Consortium is to advance and strengthen evidence-based orthopaedic rehabilitation care to improve the lives of these wounded warriors and to optimize their functional outcomes after combat and combat-related musculoskeletal injuries.
By supporting the clinical rehabilitation-intensive culture across four Department of Defense Military Treatment Facilities and among affiliates across the country, the Consortium seeks to move research and clinical trials forward.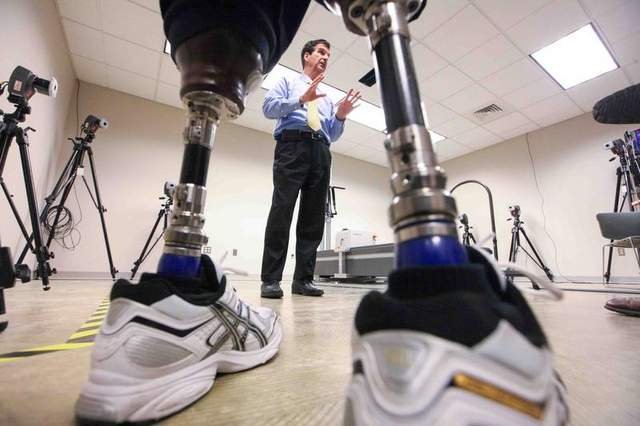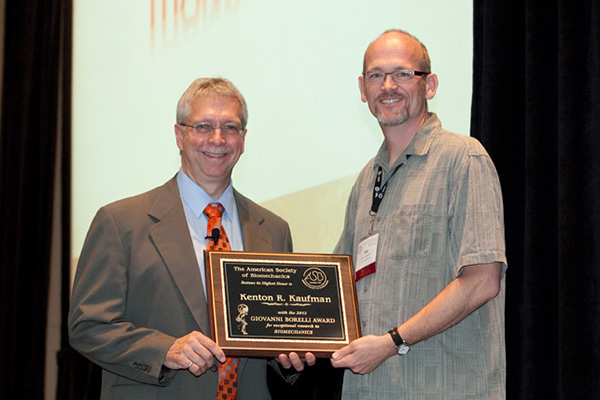 BADER Consortium affiliate wins prestigious biomechanics award Kenton Kaufman, director of the Scientific Technical Cores for the BADER Consortium, recently received the Borelli Award from the American Society for Biomechanics. "This is the most prestigious honor... read more
Let's continue the conversation
The gap between traditional patient outcomes and optimal functional outcomes is wide. But it doesn't have to be that way. Learn more about becoming an affiliate today!
Learn More